FAQ-ID:1171
Leave is a simple leave management tool that allows employees to apply leave requests and managers to approve leave requests and track the teams' leave status in the most convenient way possible.
Leave is easy to use and it only has two settings that you need to configure before they bring it online for the entire workplace.

Assuming that you have completed the Start WorkDo in 5 steps and The HR tool setup, we'll now move on to the Leave tool configurations.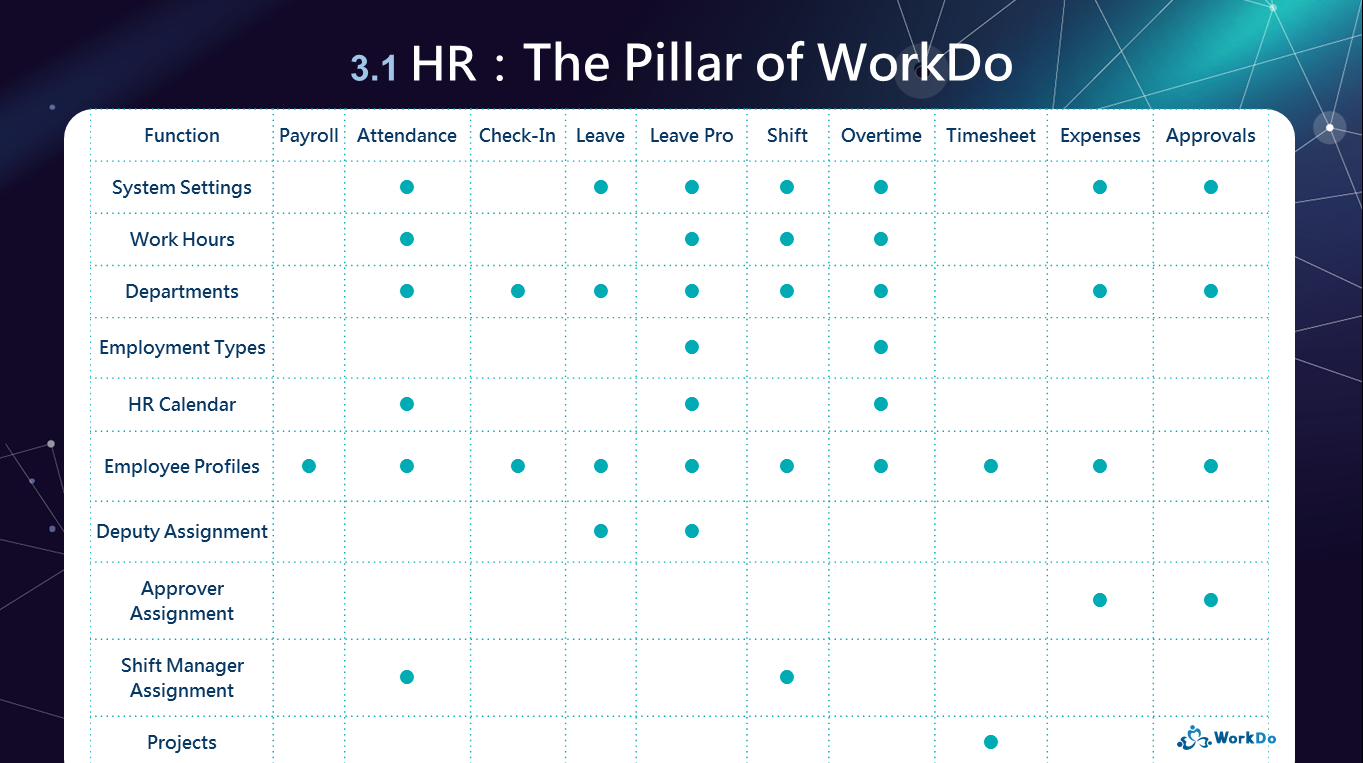 │ Be sure that you have set up the 3 HR settings related to Leave │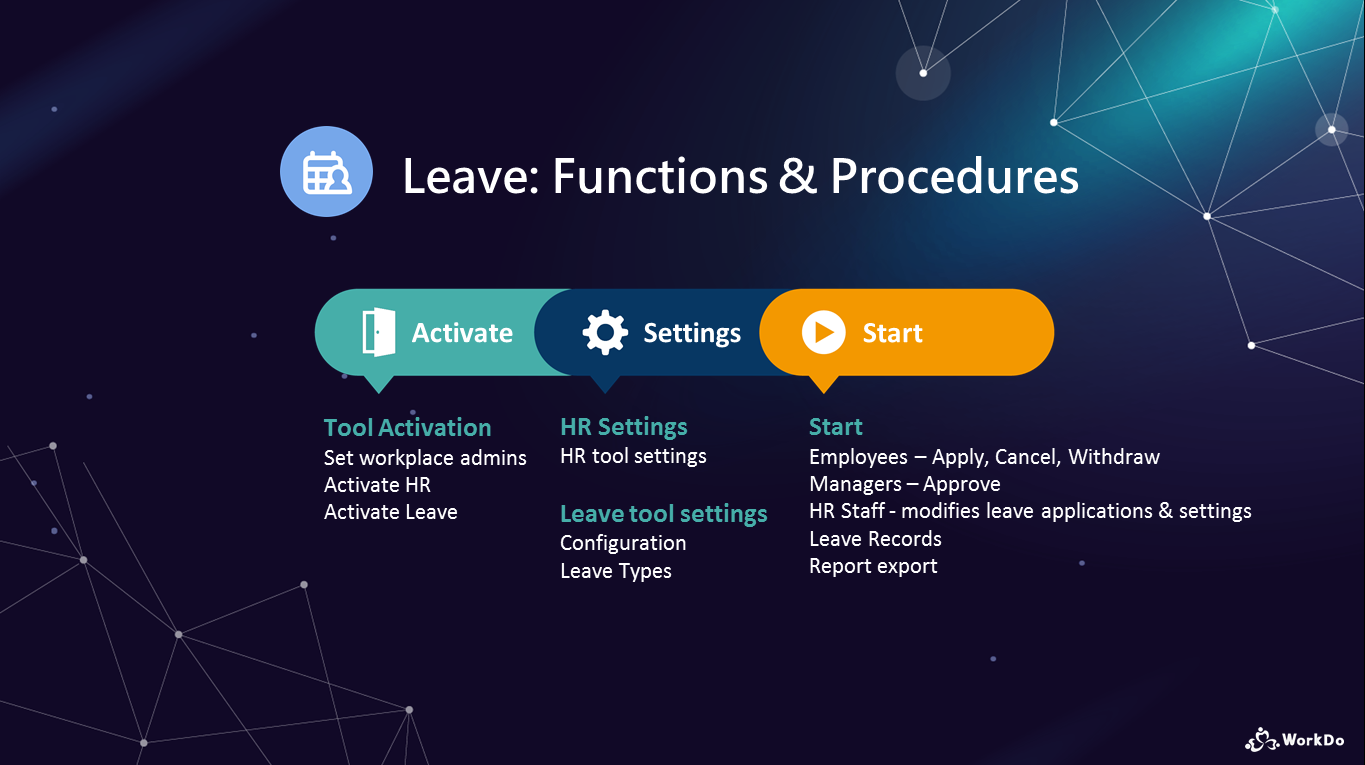 │ Read the WorkDo Leave Tool Manual │

You may configure the settings if you role in the Leave tool is HR Staff. We recommend that you use the web version for a more comprehensive view.
Leave Tool Settings
Tool Role:
Employee
HR Staff

STEP 1 │ Configuration
The two settings in the configuration are responsible for the minimum leave time employees can apply for and whether to hide the sensitive leave details from other members.
Leave Unit
Select from Hourly Basis, Half Day or Whole Day. Please note that half an hour is allowed on Hourly Basis.
Hide Sensitive Data(Web only)
If Yes is selected, the leave types and comments are hidden from other members in the leave overview.

STEP 2 │ Leave Type
Create different types of leave for employees to apply for.
Reminder
Deputy is an important setting tied to leave applicants, you may refer to the HR Tool Manual for details.
Be sure to read the Leave Tool Manual for detailed instructions and tutorial!